Discussion | Diskussion, Interview, Conversation | Gespräch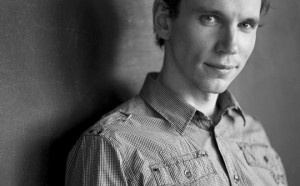 Moderator
Mikko Fritze
Place
At the Frankfurt Book Fair, Finnland-Pavillon / Café. Stage.
David Wagner in conversation with Juha Itkonen. The German author David Wagner was invited back in October 2011 by the Goethe Institute Helsinki to spend four weeks as Stadtschreiber – town writer
– in the Finnish capital. The Finnish author Juha Itkonen spent in turn eight months in Munich, amid the mountain tops, wheat beer and the surfers in the river Eisbach. The authors tell about their experiences abroad.