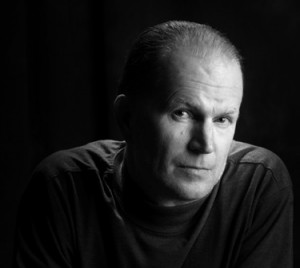 Rax Rinnekangas (b. 1954 in Rovaniemi) has written a variety of novels, essays and short stories in which he explores the themes of memory, emotions and self-reflection.
His novel Kuu karkaa ('The Moon is Fleeing') uses poetic language to tell the story of Lauri, a 13-year-old boy who is spending the summer in the countryside in northern Finland, the same as every year. He helps with the hay harvest and together with his two cousins, he dreams up a mysterious, erotic parallel world. But then disaster strikes. With crystal-clear language and a rare precision, the novel captures a destructive world of emotions. Rinnekangas was awarded the Finnish National Literature Prize for this short novel.
Rax Rinnekangas is not only an award-winning author, however. He is also a photographer, film director and one of the most prominent representatives of Finnish contemporary art on the international scene. His works have been on display in galleries, museums and at film festivals all over the world.
German translations:
Der Mond flieht, Graf Verlag 2014, Übersetzung: Stefan Moster.
Photo: © Leena Louhivaara

Events