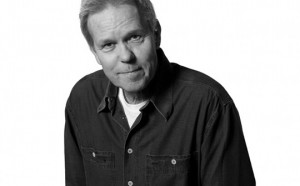 The much-loved artist and author Mauri Kunnas (b. 1950 in Vammala) is best known for his entertaining yet educational picture books. Many of his works feature a canine cast of characters who portray aspects of world or literary history, including the Kalevala (the Finnish national epic), Robin Hood and the Vikings. Kunnas' books about Santa Claus and his home in Lapland are particular favourites.
Kunnas studied graphic design in Helsinki and began his career drawing political caricatures for Finnish daily papers. In 1979 he began creating humorous children's books and comics for adult readers. These works include parodies of rock bands such as the Beatles and the Rolling Stones and the whole rock era of the 1960s and '70s.
Mauri Kunnas' works – many of which are produced in collaboration with his wife Tarja Kunnas – are popular abroad and have been published in 28 languages in 32 countries. His books have sold a total of 7 million copies. Kunnas is the recipient of many awards, including the Pro Finlandia medal in 2002.
German translations:
Ich bin's, Robin Hood!, Verlag Friedrich Oetinger 2011, Übersetzung: Nina Schindler
Herr Schnorchelmütz und die sieben Weltwunder, Verlag Friedrich Oetinger 2010, Übersetzung: Nina Schindler
Hier kommen die Wikinger!, Verlag Friedrich Oetinger 2008, Übersetzung: Nina Schindler
Das allerschönste Weihnachtsgeschenk, Verlag Friedrich Oetinger 2006, Übersetzung: Nina Schindler
Im wilden wilden Westen, Verlag Friedrich Oetinger 2002, Übersetzung: Nina Schindler
König Artus und die Tatzenrunde, Verlag Friedrich Oetinger 2001, Übersetzung: Nina Schindler
Opa Dragomir und die Sippe der Beißwütigen, Verlag Friedrich Oetinger 1999, Übersetzung: Nina Schindler
Zauberspuk beim Weihnachtsmann, Verlag Friedrich Oetinger 1996, Übersetzung: Salah Naoura
Hilfe, es spukt!, Verlag Friedrich Oetinger 1994, Übersetzung: Angelika Kutsch
Die Zeitungsmacher. Wie eine Zeitung entsteht, Verlag Friedrich Oetinger 1992, Übersetzung: Jasna Zagorc
Hallo Weltraum, wir kommen, Verlag Friedrich Oetinger 1990, Übersetzung: Jasna Zagorc
12 Geschenke für den Weihnachtsmann, Verlag Friedrich Oetinger 1988, Übersetzung: Anu Pyykönen-Stohner, Friedbert Stohner
Wo der Weihnachtsmann wohnt, Verlag Friedrich Oetinger 1982, Übersetzung: Anu Pyykönen-Stohner, Friedbert Stohner
Photo: © Katja Lösönen
Events